Your services under threat thanks to the coalition government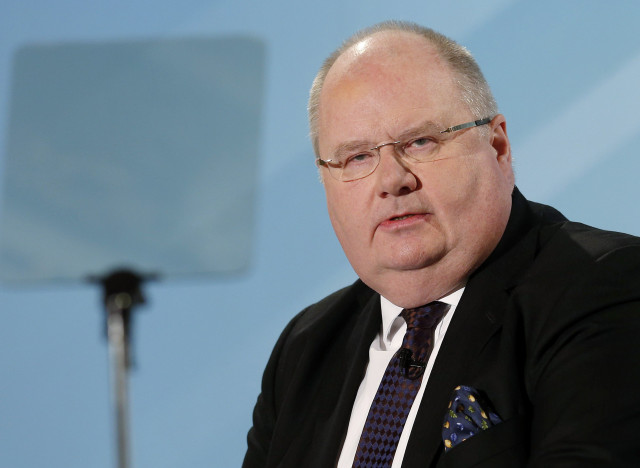 We all take many things for granted and some of those things are often the services provided by our council. So when our bins aren't emptied because of the bad weather – we notice. When our roads need repairing – we notice.
But there are lots of other services that we pay little attention to, things that just happen. Our streets are cleaned, services are provided for children and young people, we have libraries, community centres, schools and advice services. Pavements are repaired, parks are maintained, trees are pruned…the list is endless.
But all these services are now under threat as a result of the huge cuts to the grant that Birmingham gets from central government.
Media reports quoting Sir Albert Bore with his 'jaws of doom' and his prediction that 'this will be an end to local government as we know it'  did so mockingly. But these words reflected the perilous position we are currently in.
The Labour Administration took over the running of the council just over a year ago following  9 years of disastrous management by the Tory and Lib Dem council leadership. Despite the very good work undertaken by the Labour administration to balance the books against huge funding reductions and the need for efficiency savings, they are still facing an uphill battle. This difficulty compounded further with Birmingham being short changed by £79m from central government. This reduction in funding brings with it huge problems to those with responsibility to oversee services in a city of Birmingham's size.
Parliament's Public Affairs Select Committee have recognised this very real and serious situation and have recently undertaken a review of the financial sustainability of local authorities. The results have sent alarm bells ringing.
Margaret Hodge MP — Chair of the Committee says:
"Central government is cutting funding to local authorities by more than a quarter over four years but does not properly understand what the overall impact will be on local services…Local authorities are tending to cope with funding reductions. But in the long term there might well be little room for further efficiency gains and services would have to be cut. There needs to be frank and open dialogue between central and local government and the public on just what services councils will be expected to provide in a prolonged period of declining funding."
But it is likely that Pickles, Cameron and Osborne will take no heed of these warnings…
We need to stand together and demand that Birmingham gets a fair deal from the ConDem government. Together we are stronger and our voice is louder. Please support the Labour Party in Hall Green and in Birmingham and remember who are the real villains in this.