Our candidate for Hall Green in the 2014 local elections, Kerry Jenkins, was invited to speak at the 2014 Campaign launch held last week. Her key messages were to increase participation by all sections of the community and the need for local representation. She also took the opportunity to thank the many Labour activists and supporters who have assisted in the campaign for a #labourgain in Hall Green.
We'll bring science and industry together to boost jobs of the future with a new University Enterprise Zone at the city's heart.
A CITY OF APPRENTICES
We'll create a Birmingham Apprenticeship Agency by bringing businesses and colleges together to double the number of apprentices over the next 18 months.
A LIVING WAGE CITY
We'll work to get 10,000 more Brummies off the minimum wage of £6.31 and on  to a living wage of at least £7.65.
TACKLING CHILD POVERTY
We'll create a Birmingham Child Poverty Commission to help the city's schools, social care, health services and employers break the poverty that blights the lives of a third of our children.
TACKLING DRUG USE AND CRIME
We will always put victims first and tackle anti-social behaviour.  We will campaign to put police back on the beat.  Thousands are blighted by drug addiction and the crime that feeds it.  We will work with the NHS and the police, in a fighting partnership, to clean up addicts and take out their suppliers.
QUALITY HOMES
We'll build 70,000 more houses over two decades and tackle rogue landlords to improve the quality of rented homes.
LEISURE AND OPEN SPACES
We'll replace old leisure facilities with a £36m investment in leisure centres and work with residents to manage parks and open spaces.
STANDING UP FOR YOU IN EUROPE
Only Labour will protect rights at work such as 4 weeks paid holiday and time-off for Mums and Dads when their children are born.  The Tories and UKIP want to end these rights.
LABOUR'S ELECTION MESSAGE
Labour has got Birmingham moving again. More businesses opened their doors here, last year, than anywhere else outside London. We won more investment than anywhere else with the biggest Enterprise Zone in Britain. Our Youth Jobs Fund is getting young people back to work. Specialist school teaching is starting to give young people the skills they need for work. Now we want to go further: ¦ investing in jobs of the future; ¦ boosting apprenticeships; ¦ stepping up the fight for a Living Wage and the fight against child poverty; ¦ investing in new leisure centres and green spaces; ¦ driving out crime and drugs; ¦ building more homes for local people and driving out rogue landlords. This Tory-Lib Dem government has got it in for us. They've cut Birmingham's budget twice as hard as the UK average – while giving Britain's millionaires a tax cut. Only Labour is campaigning for energy bills to be frozen until 2017, free childcare for 25 hours a week for 3-4 year olds, a 10p rate of tax for the low-paid and a small firms business rate cut. Only Labour can make the difference; for Birmingham and for Britain.
Q&A with our candidate on 22 May 2014 – Kerry Jenkins
How long have you lived in Hall Green?
I have lived in Hall Green District since I was a child but moved into the Ward around 26 years ago.
Tell us something about your personal circumstances. Are you married and have kids?
Yes I'm married to a chef! I have four kids ranging from 13 to 31. I am also lucky enough to have 6 grandchildren.
You are qualified as a Social Worker and have worked in the Youth Work related sector for many years. Why and what interested you in that field?
I returned to education as a mature student to undertake my degree in 1990. At that time I had three kids and the youngest was four. I have always been passionate about challenging inequality and believe that young people have a right to participate in decisions that affect them; that their voices should be heard and that they should be supported to campaign on issues they believe in.
Why do you love living in Hall Green?
I think we are very lucky to live in such a great Ward. We have great schools, a diverse community, good local small businesses and good transport links. And the trees! What isn't there to love?
When did you think that you could represent your fellow citizens as a councillor in the biggest council in Europe?
It's something I have been thinking about for some time but I only really got active in my local party about two and a half years ago. I believe that local government can only be as vibrant, effective and relevant as the people who are elected to run it. Councils made up of diverse individuals make better informed decisions and better represent their communities. I think I can add to this diversity, bringing my broad range of skills, life experience and knowledge as a councillor both within the bigger council and on a local level.
Why did you think that Labour was a place that would make you feel at home?
There was no other party in the running…I believe that Labour is the only political party that truly represents the interests of ordinary people, a party of social justice and one that believes in strong community and strong values.
What are your hobbies and interests outside all of this campaigning?
I try to keep fit and enjoy spin classes and yoga. I don't get a lot of spare time but I like to read and am contemplating having a go at patchwork. Watch this space…
Are you a dog or cat person?
Impossible choice as I have one of each.
Do you think that community organisations play an important part in Hall Green?
Most definitely. I was instrumental in setting up WeAreB28 as I recognised that there was a need for a cohesive approach to signposting and promoting the fantastic work done by many organisations across Hall Green. For many, a lack of accessible resources such as a web presence had resulted in the services being provided remaining hidden from much of the community that they were being provided for. Through WeAreB28 we have been able to act as an umbrella organisation for these organisations and have provided a diverse range of resources and events that have brought together many different parts of our community.
What keeps you awake at night?
The terrible plight of so many living in poverty. My own children, with children of their own are feeling the pressure of rising energy bills, rising food costs coupled with a cut in benefits and child tax credits. The growing inequality of the society we live in is being perpetuated by the ideological attack on those most in need by our current government.
Do you think that the Labour pledges for 2015 have a place in Hall Green?
Most definitely. I applaud Labour's commitment to help ordinary people in contrast to helping those living in extreme wealth. Labour's pledge to get rid of the disgraceful bedroom tax, the increases in free child care, the freeze in energy bills and the cuts to business rates will help all sectors of our community.
If you had a magic wand what would you do for Hall Green?
Hard question but I would want to ensure that the essential services for young and old were sufficiently resourced, that our assets were restored to their original beauty and that all living in Hall Green felt part of a real community.
Why should we trust you to deliver what the people of Hall Green want ?
The only way to know what people want is by getting out and talking to people and this is what I have been doing for the past 18 months. Listening to the views of residents is the only way to really identify the needs. This I have done through my campaigning work, through my street stalls and through speaking to people on the doorstep. I believe that if we work together as a community we can achieve great things. This is my community and I will work hard to seek additional resources as well as protecting the services we have.
In the current landscape of local government, Birmingham is being held up as a sacrificial lamb, and like other Labour controlled authorities, have faced disproportionate and swingeing reductions to their funding as a result of the government's ideologically driven austerity programme.
The seeds of change that have been regularly voiced, particularly by Sir Albert and his infamous 'jaws of doom', warning us of  the end of local government as we know it have clearly been sown and are now impacting on us all at a more local level.
The main item on last night's Hall Green Ward meeting was our budget.  A budget that had painstakingly put together over several months.  A budget that will have very real effects on people's lives.  And a budget that will have a massive impact on all residents in Hall Green.
Putting the budget into some context, the reality of the situation is that Hall Green District must make savings of £1,098,000 for 2014/14 rising to £1.546,000 in 2015/16. This equates to a third of its controllable budget. Therefore, unsurprisingly, the budget included some very difficult proposals, based on very real choices being made between jobs and services.
So despite these choices, this is a budget that saves our library services. That saves our school crossing patrols. That still allows for a relatively large amount of community chest funding. A budget that maintains our youth service provision, our play service provision and one that will continue to support community arts.
All pretty good news for the residents of Hall Green? Well, perhaps not.
This was also a budget that was passed at the last District Committee by majority vote. Quite simply, the three Liberal Democrat Councillors for Hall Green District, all voted against it. Not only did they vote against it, they refused to attend meetings to discuss budget options; they put no other alternative proposals forward; they gave no indication as to which parts of the budget they agreed or disagreed with.
Quite simply, the three Liberal Democrat Councillors for Hall Green District, all voted against it. Not only did they vote against it, they refused to attend meetings to discuss budget options; they put no other alternative proposals forward; they gave no indication as to which parts of the budget they agreed or disagreed with. During the whole of this debate, about the most important aspect of OUR budget, the Liberal Democrat representative for Hall Green said nothing. Yes that is right . That representative failed to speak at all and failed to contribute to the debate. #Failing to stand up for us in Hall Green.
I took the opportunity at last night's Ward meeting to ask our Liberal Democrat Councillor questions about this but it turned into a bit of a PMQs scenario with lots of huffing and puffing, lots of hot air and red faces and with my questions remaining pretty much unanswered (I clearly empathise with Ed here) and with no real clarity being given for the refusal to back this budget.
What I find even more astounding is the point blank refusal by the Liberal Democrat Councillor for Hall Green to enter into any discussions that might be deemed in any way to be 'political'.  If ever the words 'your government' are spoken she retreats behind an invisible shield of ignorance.
I believe that local politics cannot just be about dog poo, dropped litter and grass verges…it must also encompass the complexities, challenges and difficulties that directly affect us all. We are real people with very real, but also very different problems.
Local issues such as littering are of course important concerns for the community and it is only right and proper that they be discussed and addressed. But problems being experienced by members of our local community, as a result of decisions made at a national level, such as the implementation of universal benefits and of course the unfair Bedroom Tax have resulted in real hardship for many of our own.
Our local politicians must be accountable to us, the electorate, and should be able to offer us an educated and reasoned argument for the decisions they take as our elected members.
But I also believe that they should be big enough to stand up and share the responsibility for the decisions taken by the political parties whose badges they wore to win our votes.
Kerry Jenkins, Candidate May 2014
David Cameron and George Osborne are once again in a jubilant mood. Today's employment figures reveal a sharp decline in unemployment – another vindication, we are told, for the government's economic policy. Yet here in the West Midlands, the news is somewhat mixed. On one hand, the region has been fortunate to see the biggest fall in unemployment – 32,000 – of anywhere in the country. On the other hand, at 8.1%, the rate of unemployment, particularly in Birmingham, remains far higher than the national average. The government needs to do more to ensure that cities like ours can get people back into work.
One of the reasons Birmingham and the West Midlands has a high unemployment rate is the large number of young people in the region, who are disproportionately affected by the government's austerity policies. Nowhere near enough has been done for young people here or elsewhere in the country; the Work Programme has been a catastrophic failure, meaning that young people who could have been helped by the previous government's Future Jobs Fund are in danger of being left on the scrapheap. Nothing short of Labour's Jobs Guarantee, ensuring paid work for young people, will address this problem and help bring Birmingham back into line with the rest of the country.
The problem does not end with those still unemployed, however. Across the city, as in the rest of Britain, we see an increasing number of working people finding it harder to make ends meet. While George Osborne has said that he would like to see the minimum wage rise to £7 per hour, a move that would be welcome to many households in Birmingham, it still would not go far enough. Any increase in the statutory minimum wage should come with incentives to businesses to offer a living wage. The government has still failed to act on soaring energy prices, and its attempts to cap rail fares have made little difference to commuters, many of whom have seen the price of their daily journeys increase yet again in the new year. We have a government that is not only not taking enough action to reduce unemployment, but it is also neglecting those who work hard and still struggle at the end of the month. Prices are still rising faster than wages, as they have done for so long under this government – this cannot go on. Life would be different under a Labour government.
Labour is leading the way locally and nationally on employment and living standards. Our own City Council pays all of its employees a living wage. A Labour government would incentivise businesses to pay a living wage, and ensure that energy prices and rail fares are capped, so that work pays and people can afford to live properly. Labour would secure a recovery that worked for everybody: young and old; those on low and middle incomes; those in work and those who want to work. People right across Birmingham are better off under Labour.
Great news as draft district budget is set. Needs to be agreed by Lib Dems but surely they will vote in favour if it means saving the library?
Read all about it here:
George Osborne was in self-congratulatory mood in the House of Commons this morning as he delivered his Autumn Statement. Growth has returned to the economy; borrowing is falling; we are on the road to recovery. Yet the complacent Chancellor failed to recognise the cost-of-living crisis that is engulfing hard-working people in Birmingham and across the country. For many people, whose wages remain low while prices soar, this is no recovery at all.
Osborne remains convinced that his economic strategy is working, and reeled off statistic after statistic that seemed to prove his point. The reality, however, is that despite growth returning, the economy is still under-performing – growth is significantly lower than it was forecast to be in 2010, and the deficit will still be £79 billion in 2015, after we were promised it would be eliminated by then. Three years of stagnation means that Osborne has missed all of his economic targets, and people are suffering as a result; for 98% of the time his government has been in office, prices have risen faster than wages. This is not a recipe for economic success. The plan has been hurting, but it has not been working. While those right at the top continue to  enjoy their tax cuts, everybody else has to contend with bills becoming more unaffordable and stagnating wages, leaving people up to £1,600 a year worse off under the Tory-led government.
Busy patting himself on the back, the Chancellor offered little to those whose living standards are suffering the most. On energy costs, he stopped short of matching Labour's promise to freeze prices, meaning people in our city will be forced to choose between heating and eating this winter and next; there are more welfare cuts to come, plunging vulnerable people further into difficulty; there remains no commitment to introducing a living wage, or even a substantial increase in the minimum wage. Every time Osborne has the chance to make life easier for ordinary people, he makes things worse. There were some token measures such as the cancellation of the planned rise in fuel duty, but really this was an Autumn Statement that did nothing substantial to help ordinary people. Even if the economy continues to grow, Birmingham residents will rightly have little faith in a plan that does nothing to improve their lives.
Today's statement did not change anything. The government continues to allow those at the top to get richer while ignoring the declining living standards of the majority of people. The economy may finally be growing again, but George Osborne is still doing nothing to ensure that the recovery reaches everybody. For many people in Birmingham and in Britain, this is no recovery at all.
The leader of the Labour Party, Ed Miliband, has just delivered his speech to the party's conference in Brighton. In it, he confirmed a number of policies, in addition to others announced over the last two days by the shadow cabinet, aimed at helping ordinary people in tough times. He proclaimed that 'Britain can do better than this'; a message that will ring true across Birmingham, so severely punished by the Conservative-led government. In Birmingham we know that it is only under Labour that things can get better.
The Tories will spend next week in Manchester congratulating themselves on what a marvelous job they think they have done on the economy. They think that they have saved the economy and the country; but while they pat each other on the back, life continues to get harder for the majority of people. Wages are falling while prices are rising; a million young people are out of work; childcare is becoming more unaffordable for those who need it most; energy costs are soaring; rents are increasing and young people are finding it harder to find a home; the neediest who are having their benefits cut are being stigmatised by cabinet ministers for using foodbanks. The government thinks it has secured the recovery, yet the majority of people in Birmingham and across Britain feel that the government has done nothing for them. It may be back to business for  those at the top, but the rest of us continue to be squeezed.
This is why Ed Miliband and Ed Balls have set out real help for families. Expanding free childcare for 3-4 year-olds; guaranteeing childcare for primary school children; building 200,000 new homes a year until 2020; capping energy prices; strengthening the minimum wage and encouraging a living wage; a Jobs Guarantee for unemployed young people; repealing the bedroom tax. Despite what the Conservatives will say, these are policies that will  not wreck the recovery, but make life easier for the majority of ordinary people. They say the recovery should protect their interests at the top of society – Labour says it should make life better for all.
Today, we can see what Britain will look like with Ed Miliband as Prime Minister. A fairer country, where the economic recovery is made by the majority for the majority, not in the interests of those at the top. A Labour government will improve life for people across Birmingham and across Britain. Our city and our country are better off under Labour.
This week the Government announced that the bid for the Department for Transport's Cycle City Ambition Grant has been successful and Birmingham have been awarded £17 million of government funding which is further topped up by Birmingham's own funding to create an overall investment package worth £24.3 million. This will deliver the first phase of an ambitious 20 year plan to support cyclists across the city, delivering a step-change in levels of cycling and building on key cycling projects.
Sam Burden said "Cycling is one of my passions and delivers health, environmental and traffic improvement benefits for all. Birmingham has languished at the back as a supporter of cycling and I hope this provides the impetus to make Birmingham a cycling city."
For more information please contact Sam on 07962 220010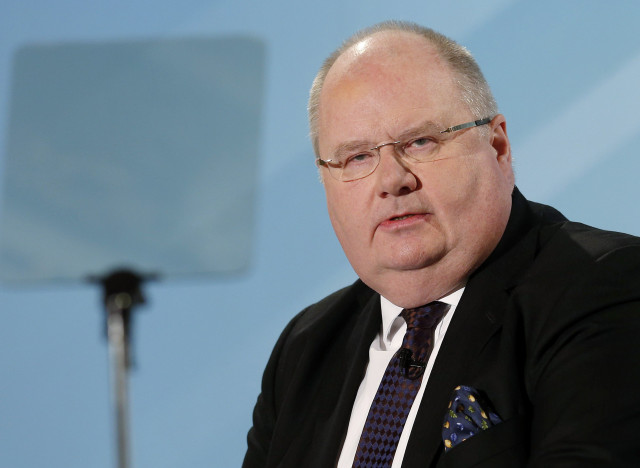 We all take many things for granted and some of those things are often the services provided by our council. So when our bins aren't emptied because of the bad weather – we notice. When our roads need repairing – we notice.
But there are lots of other services that we pay little attention to, things that just happen. Our streets are cleaned, services are provided for children and young people, we have libraries, community centres, schools and advice services. Pavements are repaired, parks are maintained, trees are pruned…the list is endless.
But all these services are now under threat as a result of the huge cuts to the grant that Birmingham gets from central government.
Media reports quoting Sir Albert Bore with his 'jaws of doom' and his prediction that 'this will be an end to local government as we know it'  did so mockingly. But these words reflected the perilous position we are currently in.
The Labour Administration took over the running of the council just over a year ago following  9 years of disastrous management by the Tory and Lib Dem council leadership. Despite the very good work undertaken by the Labour administration to balance the books against huge funding reductions and the need for efficiency savings, they are still facing an uphill battle. This difficulty compounded further with Birmingham being short changed by £79m from central government. This reduction in funding brings with it huge problems to those with responsibility to oversee services in a city of Birmingham's size.
Parliament's Public Affairs Select Committee have recognised this very real and serious situation and have recently undertaken a review of the financial sustainability of local authorities. The results have sent alarm bells ringing.
Margaret Hodge MP — Chair of the Committee says:
"Central government is cutting funding to local authorities by more than a quarter over four years but does not properly understand what the overall impact will be on local services…Local authorities are tending to cope with funding reductions. But in the long term there might well be little room for further efficiency gains and services would have to be cut. There needs to be frank and open dialogue between central and local government and the public on just what services councils will be expected to provide in a prolonged period of declining funding."
But it is likely that Pickles, Cameron and Osborne will take no heed of these warnings…
We need to stand together and demand that Birmingham gets a fair deal from the ConDem government. Together we are stronger and our voice is louder. Please support the Labour Party in Hall Green and in Birmingham and remember who are the real villains in this.